Where can I take a passport photo near me?
Find the official requirements for passport photos, the best places to get them taken and practical advice.
Take your passport photo!
Read more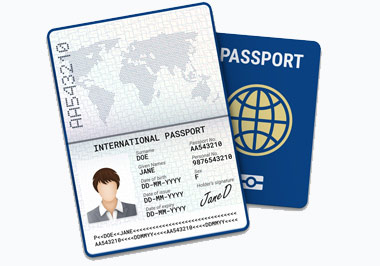 Passport photos are of crucial importance when applying for or renewing this essential document. The UK government has set strict and specific criteria for these photos, to ensure they are valid and meet international standards. In this comprehensive guide, we provide you with all the information you need to get the right passport photos for your UK passport. Our aim is to give you precise advice on the conditions to be met and to show you the various places where you can have compliant photos taken. By following these recommendations, you will avoid any refusal of your passport application and ensure a smooth and trouble-free process. Find out everything you need to know about getting the perfect passport photos for your UK passport.
Criteria for passport photos for the UK passport
When it comes to taking passport photos for your UK passport, it's essential to comply with the official criteria laid down by the UK government. These criteria cover aspects such as size, background, pose, facial expression and much more. By following these guidelines, you can ensure that you obtain passport photos that comply with the requirements and avoid the risk of your passport application being rejected.
Size: Passport photos for the UK passport should measure 35 x 45 mm. It is important to ensure that the size of your face matches the recommended dimensions. Photos that are too large or too small may result in your passport application being rejected.
Background: The background of the photo should be clear and plain, and light in colour (usually white or light grey). Patterns or objects in the background should be avoided as they may interfere with facial recognition.
Pose and facial expression: Your face should be fully visible and facing the camera lens. Both ears should be visible. Your expression should be neutral, with your mouth closed and eyes open. Smiles, grimaces or exaggerated expressions are not permitted.
Clothing and accessories: Solid-coloured clothing is recommended to avoid distractions. Uniforms, except company ones, are not accepted. Accessories such as hats, scarves or sunglasses must be removed.
Lighting and image quality: The photo must be sharp, with good brightness and adequate contrast. It is important to avoid shadows on the face. Make sure that the image is neither too dark nor overexposed.
Meeting these criteria is crucial to ensuring that your passport photos are suitable for the UK passport. To help you visualise good practice and common mistakes to avoid, here are some visual examples:
Example of a compliant passport photo: A person with a neutral expression, a plain background and a face size that matches the required dimensions.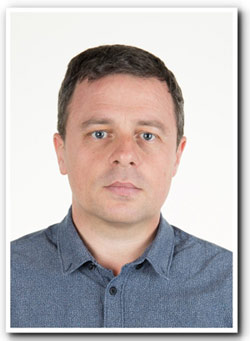 Common mistake to avoid: A smiling person, a coloured background and incorrect face size.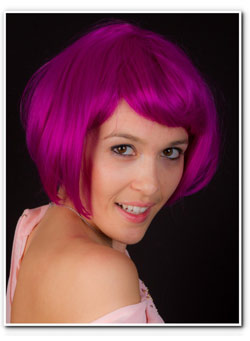 Keeping these essential criteria in mind is essential to avoid having your passport application rejected. Now that you know the official requirements, let's move on to the next section to find out where you can get compliant passport photos taken for your UK passport.
Where can I get passport photographs for my British passport?
Now that you know the official requirements for passport photos for the UK passport, you may be wondering where to get them taken. Here are the different options available to you:
Photo studio: Photo studios specialising in passport photos are generally well informed about the precise criteria required by the UK government. They have the right equipment to capture compliant images and are often able to provide you with physical or digital prints of the photos ready for use. Don't hesitate to tell them about the specific requirements of the British passport to ensure you get compliant photos.
Automatic photo booths: Automatic photo booths can be found in many places, such as train stations, shopping centres or post offices. Make sure you choose a photo booth that offers options for passport-compliant photos. Before you start, check that the photo booth meets the size, background and lighting requirements set out above. Follow the instructions provided and take several photos to choose the best one.
Online services: There are now many online services that allow you to upload your own photo and crop it to British passport standards. You can use specialised websites or mobile applications dedicated to this purpose. Make sure you choose a reliable and reputable service that guarantees compliance with official criteria. Make sure you upload a good quality photo and follow the instructions for cropping it correctly.
Whichever option you choose, it is essential to check that the photos are compliant before using them for your passport application. Make sure that the criteria for size, background, pose and facial expression are met. If you have any doubts, don't hesitate to seek professional advice or consult the resources provided by the relevant authorities.
Additional tips for successful passport photos:
To make sure you get good quality passport photos that comply with UK passport requirements, here are some practical tips to consider:
Avoid patterned clothing and accessories: To avoid interference with facial recognition, it is best to wear plain, light-coloured clothing when taking your photo. Avoid complex patterns, stripes or logos that could interfere with automatic image analysis. Also, remove accessories such as hats, scarves and sunglasses, unless they are necessary for medical reasons.
Adopt a neutral, natural expression: When posing for your identity photo, make sure your facial expression is neutral and natural. Keep your mouth closed and relax your facial muscles. Avoid smiling, grimacing or exaggerated expressions, as these could result in the photo being rejected.
Follow the instructions for glasses, make-up and hairstyles: If you wear glasses on a daily basis, you can keep them for your identity photo, as long as your eyes are visible without any distracting reflections. However, make sure that the frames do not hide your eyes or any significant part of your face. As far as make-up and hairstyles are concerned, it's best to opt for a natural look so as not to alter your usual appearance.
Check the lighting: Lighting plays a crucial role in the quality of your passport photo. Make sure the lighting is sufficient, without creating harsh shadows on your face. Avoid lighting that is too bright or too dim, as this can alter the detail and clarity of the image. If possible, use soft natural light.
Do you have any doubts?
Find out if your question has been answered in the list below
If your passport photos do not comply with the criteria set by the British government, your passport application may be rejected. The relevant authorities are very strict when it comes to quality and compliance standards, as passport photos play a crucial role in the recognition and security of passport holders.
It is best to use professionals to take your passport photos for the UK passport. Specialist photographic studios are well aware of the criteria required and are equipped to capture compliant images. However, if you choose to take your photos at home, you can use online services that allow you to crop your photo to British passport standards.
It is generally recommended that you do not use old passport photographs for your UK passport. Criteria and standards may change over time, and the authorities may require recent photos for reasons of recognition and identification. It is preferable to take new photos that meet current criteria. This ensures that your passport will be compliant and avoids any risk of your application being refused.