Who can enter Australia without a visa?
Plan your trip to Australia by understanding visa exemptions. Travel with confidence with this essential information.
Apply for a visa to Australia!
Read more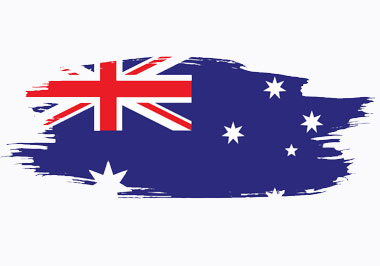 Travelling to Australia is a dream for many globetrotters in search of extraordinary adventures, breathtaking landscapes and a unique culture. However, before you plan your itinerary and buy your plane ticket, a crucial question arises: "Do I need a visa to travel to Australia?" This question is of paramount importance, as visa requirements determine your eligibility to enter this vast continent. Understanding Australia's visa requirements is essential for any traveller wishing to explore this beautiful country. Whether you're planning to discover the Great Barrier Reef, visit cosmopolitan cities or venture into the vast outback, your visa status will be crucial. On this page, we'll demystify visa rules and exemptions to help you plan your trip to Australia with confidence.
Which travellers are required to obtain a visa to visit Australia?
When considering travel to Australia, the first essential step is to determine the type of visa you need based on your circumstances. Here is an overview of the main groups of travellers who require a visa to enter Australia:
Tourists: If you're planning to visit Australia for leisure, to discover its natural wonders, vibrant cities or world-famous beaches, you'll need a tourist visa. As we will see below, it is also possible for some travellers to obtain a simple eTA or eVisitor to travel to this country without having to follow the traditional visa procedure.
Business travellers: If your trip to Australia is related to business activities, such as business meetings, conferences or trade negotiations, you will need an appropriate business visa.
International students: If you intend to study in Australia, whether at a university, language school or college, you will need a student visa.
Temporary workers: If you are a foreign professional wishing to work in Australia for a fixed period, there are various temporary work visas, each tailored to specific circumstances.
Who can enter Australia without a visa, and what cases are exempt?
Australia offers visa exemptions to certain travellers depending on their status and nationality. Here are the main categories of people who can enter Australia without needing a visa:
Australian citizens and permanent residents: Australian citizens of course have the right to enter their country at any time. Similarly, Australian permanent residents can travel freely.
Holders of specific passports: Certain holders of specific passports, generally from countries with bilateral agreements with Australia, can enter without a visa or obtain a visa on arrival. It is essential to check whether your nationality qualifies for this benefit.
Transit travellers: Travellers in transit through Australia for a short period on their way to their final destination may also be exempt from the visa requirement. The precise conditions depend on the duration of the transit and whether or not the traveller is leaving the airport.
What are the conditions for travelling to Australia without a visa?
Although some people can enter Australia without a visa, it is essential to know the conditions that apply to these exemptions. Here are the key points to remember:
Authorised length of stay: Travellers entering Australia without a visa must respect the authorised length of stay. This period varies according to the exemption category. It is essential to leave the country before this period expires to avoid any problems at immigration.
Reasons for the visit: Visa exemptions are often linked to the reasons for the visit. For example, transit travellers are only allowed to stay for the duration of their connection, while other exemptions may be specific to activities such as tourism or family visits.
Eligibility for exemptions : Make sure you meet the specific eligibility criteria for each exemption category. For example, certain nationalities can benefit from a visa-free short-stay holiday, but this may vary depending on their country of origin.
Understanding who can enter Australia without a visa and the conditions that apply to these exemptions is essential to planning your trip with peace of mind. However, don't forget that even with a visa exemption, it is essential to comply with Australian laws and regulations during your stay.
The eTA or eVisitor: a simple way to travel to Australia without a visa
When it comes to travelling to Australia without having to obtain a traditional visa, there are two particularly practical options available to travellers: the eTA (Electronic Travel Authority) and the eVisitor. These solutions greatly simplify the process of entering Australia and are designed for travellers meeting certain conditions.
These electronic travel authorisations are easy to obtain and take less time to process, as the procedure is carried out entirely online, in just a few minutes. Processing time is generally less than 72 hours.
The eTA is an electronic travel authorisation that allows travellers from certain countries to visit Australia for tourism, business or family purposes for up to three months. Countries eligible for the eTA include the United States, Canada, the United Kingdom, Brunei, Hong Kong, Japan, Singapore, Malaysia, Taiwan and South Korea.
The eVisitor is similar to the eTA, but is mainly intended for European travellers. You will find the full list of countries eligible for eVisitor below (subject to change, please check the Australian Government website):
Andorra, Austria, Belgium, Bulgaria, Croatia, Cyprus, Czech Republic, Denmark, Estonia, Finland, France, Germany, Greece, Hungary, Iceland, Ireland, Italy, Latvia, Liechtenstein, Lithuania, Luxembourg, Malta, Monaco, Netherlands, Norway, Poland, Portugal, Romania, San Marino, Slovakia, Slovenia, Spain, Sweden, Switzerland, Vatican City, United Kingdom.
How do I obtain an eVisitor or eTA online for a trip to Australia?
Here is the procedure for obtaining an eTA or eVisitor via an online service provider:
Check your eligibility: Make sure that your nationality is eligible for eTA or eVisitor.
Access an online service provider: Find an online service provider for this visa-free travel authorisation with an application form in your language.
Fill in the online form: On the service provider's website, fill in the eTA/eVisitor application form, providing your personal details, passport number and travel details. It is essential that you answer these questions honestly.
Payment of fees: Pay the eTA or eVisitor processing fees online using the payment methods accepted by the service provider. In most cases, these fees are payable by credit card from a secure server.
Receipt of travel authorisation: Once your application has been approved, you will usually receive your eTA or eVisitor by e-mail. It is advisable to print a copy of this authorisation for your file, although this is not strictly necessary. This is because these electronic residence authorisations are electronically linked to your passport.
Do you have any doubts?
Check if your question has already been answered in the list below
Yes, in most cases a visa is required to travel to Australia. However, there are visa exemptions for certain travellers depending on their nationality, the length of their stay, and the reason for their visit. It is essential to understand the specific requirements that apply to your situation before planning your trip to Australia.
Several categories of travellers can enter Australia without a visa. These include Australian citizens and permanent residents, as well as passport holders from specific countries that benefit from bilateral agreements. In addition, travellers in transit through Australia for a short period may also be exempt from the visa requirement. However, it is vital to comply with the specific entry requirements for each category.
To determine whether you are eligible for a visa exemption for Australia, you need to check your nationality and the reason for your trip. The Australian government's official website provides detailed information on visa exemptions and the conditions that apply to each category of traveller. You can also consult the Australian embassy or consulate in your country of residence for advice specific to your situation.