Formalities
Is it necessary to print a copy of your ESTA?
You want to know whether you should print your ESTA form or certificate once it has been granted. Find out the answer to this question as well as some practical advice in this article.
Apply for ESTA!
Read more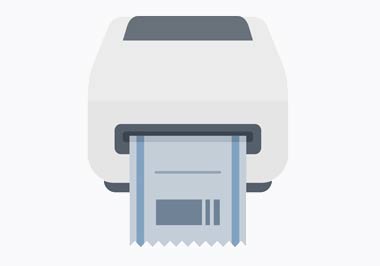 The ESTA is an electronic travel authorisation that is issued directly to you online through a modern and fast system that avoids the long processing times of traditional visa applications for travel to the USA. However, many travellers who benefit from this paperless authorization wonder whether it is necessary to print this document and whether they should present it to the authorities they will meet during their trip to the USA. We will therefore answer this important question in detail and give you some advice on how to use and keep your travel authorisation in the best possible conditions.
Is it required to print out the ESTA authorisation and keep it with you during your trip?
First of all, it should be remembered that the ESTA system is also called the "Visa Waiver Program", in that it replaces traditional visas in certain situations and for certain travellers. Another feature of this system is that you apply for travel authorisation directly online without having to go to an administration or compile a file with various documents. To obtain an authorisation to travel to the United States, all you have to do is go to the official website or to a website like the one we recommend on this site, which provides you with an online form.
In this form, you will have to provide information and data relating to your identity, such as your full name, date of birth and address, as well as an email address and your passport number. It is to this passport number that your ESTA will be linked. Once your application has been received and examined by the American authorities in charge of issuing ESTAs, a reply is sent directly by email to the email address you have provided, allowing you to know whether or not your travel authorisation has been granted. If you receive an email telling you that your ESTA has been granted, this means that you can travel to the United States simply by presenting the passport number you entered in your application form.
As you will have understood, the ESTA is not a paper document or even a document physically affixed to your passport but is electronically attached to it. To check that you have the necessary travel authorisation, US border officials and boarding personnel on your flight will simply scan your passport and this information will be automatically displayed on their screen.
It is therefore absolutely not necessary to have any other official document than your passport with you when you travel to the United States. It is therefore absolutely not obligatory to print your ESTA or to carry it with you during your trip. However, as we will explain below, it is a good idea to keep a written record of this authorisation.
Why is it still recommended to print your ESTA and keep it in paper format?
As we have just seen in detail, it is absolutely not compulsory to print your ESTA in order to use it when travelling to the United States. However, we will explain to you here the situations and cases in which it would be useful to have this document printed.
First of all, we strongly recommend that you print out the page summarising your answers to the various questions asked in the ESTA application form. It is important to keep a record of this information if you plan to use your ESTA again during its two-year validity period and in order to make other trips, stopovers or transits in the USA. To be able to use this ESTA in the future, you must ensure that the information contained in it is still accurate. However, almost two years after your application, it may be difficult for you to remember this information or the answers you gave to the questionnaire. With this paper trail, you can simply re-read the answers and make sure that they have not changed. If any information has changed between your first application and your upcoming trip, you can anticipate any problems you may encounter when boarding or landing by changing it where possible or by reapplying online.
You can also choose to simply print out your ESTA confirmation email for several valid reasons. Of course, this will allow you to keep your file number, which could be useful if you wish to modify certain information later on. But above all, it will allow you to know at any time the expiry date of this authorisation. In this way, you can be sure that you will be able to travel with your ESTA within two years of its issue.
Finally, some people wish to have a written and physical record of such an authorisation in order to protect themselves against any problems when boarding a flight to the United States or any other difficulties they may encounter during their journey. However, we would like to reassure you that this type of incident is extremely rare as the ESTA electronic travel authorisation system has been designed to be particularly reliable.
Is it possible to apply for ESTA without using the online form?
Just as you may wish to have a paper printout of your ESTA, you may also wish to know whether it is possible to apply for this travel authorisation by another means than the online application form. Some people are not very comfortable with the Internet and prefer to deal with a physical person for their administrative procedures.
However, as we have explained several times in this article, the ESTA procedure is what is known as a dematerialised procedure that can only be done on the Internet. As a result, it is absolutely not possible to proceed otherwise by visiting an administration.
This system is the only way to obtain a travel authorisation. Of course, you may then be tempted to apply for a regular visa instead. Unfortunately, much of this procedure is also done online nowadays, so this will not help you.
If you do not feel comfortable enough with online applications, we advise you to use the website we recommend on our site, which will help you to avoid any mistakes. It is very easy to navigate and filling in the form is not a problem either.
You can also ask someone you know to do this online for you. But don't forget to give them all the necessary information. Ideally, you should be with this person when he or she fills in the form so that the answers to the various questions are really yours.
What to do if you lose your paper ESTA after printing it?
Even if you took the precaution of printing your ESTA authorisation once you received it, you may have lost it and do not know how to find it. If this is the case, you should know that this will in no way hinder your next trip to the USA. Indeed, as we explained to you above in detail, having a paper version of this authorization is not at all necessary since this authorization is directly attached to your biometric or electronic passport. Your passport is therefore the only document you will need to present when boarding and clearing customs at your landing airport.
But if you need this paper to obtain information about your ESTA, such as whether it is still valid or whether the answers to the questions you gave are still valid, there are other ways to find it. Firstly, you can check your email inbox to find the email that was sent to you when you first applied. Do not hesitate to do a keyword search to find it more quickly. All you have to do then is reprint it and put it away again in a safe place.
If unfortunately you have deleted this email, you still have the possibility to go to the official ESTA website to search for your file. For this search, you will only need some information such as your file number or your passport number.
Although some service provider websites may be able to grant your application, it is generally not possible to obtain a duplicate ESTA by post through their services.
The good news is that, unlike other official documents, the ESTA you lost cannot be used by anyone else.
Do you have any doubts?
Check if your question has already been answered in the list below
Although it is not mandatory to print a copy of your ESTA, it is recommended that you do so. If you need to prove your authorization to travel to the United States, it is easier to do so by presenting a printed copy rather than searching for your authorization on your phone or laptop. Remember, however, that your ESTA authorisation will be checked electronically against your passport when you board the plane and when you arrive in the country.
Once approved, your ESTA authorisation is generally valid for two years, or until your passport expires, whichever comes first. It is therefore possible to use this authorization as many times as you wish during this period without having to reapply. However, if you change your passport during this period, you will have to renew your application in order to link your new passport to your ESTA.
Answer: Yes, you can show your ESTA form on your phone or laptop, but it is recommended that you also have a printed copy in case your device breaks down or if you do not have access to an internet connection. It is important to note that the US immigration authorities may request a printed copy of your ESTA at any time, so it is best to have it handy.