Ivory Coast visa application processing time
Get answers to common questions about processing time, visa types and more for a visa to Ivory Coast.
Apply for a visa to Ivory Coast!
Read more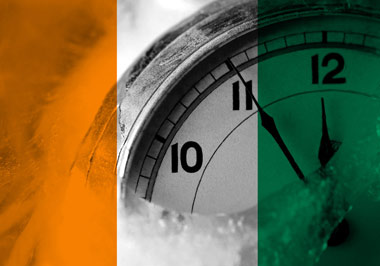 Obtaining a visa is often a crucial step in planning any international trip, and this is no exception when it comes to travelling to Ivory Coast. Whether you're a tourist keen to explore the country's cultural riches, a businessman or woman looking for new opportunities, or a student aspiring to further your studies in this West African country, understanding how long it will take to obtain your visa is essential to effective travel planning.On this page, we'll provide you with a comprehensive overview of how long it takes to process a visa application for Ivory Coast. We'll start by explaining the visa application process, then give you an overview of the different types of visa available. Finally, we'll look in detail at the standard turnaround time, as well as the factors that can influence this time.
What is the procedure for obtaining a visa for Ivory Coast online?
The Ivory Coast visa application process is relatively straightforward, but it's essential to follow each step precisely to ensure a successful application. Here are the steps to follow:
Before you start your online application, make sure you have all the necessary documents to hand. This usually includes a valid passport, passport-size photographs that meet the requirements, a completed online visa application form, and any other documents specific to the type of visa you are applying for.
Go to the official website of the Ivorian government or a service dedicated to online visa applications. Create an account if necessary.
Complete the online visa application form, providing all the required information accurately. You can download electronic copies of your documents.
Pay the application processing fee online using the accepted payment methods.
Once you have completed the form and paid the fee, submit your application electronically. You will receive an electronic acknowledgement of receipt.
You will receive confirmation of receipt of your application by e-mail. This confirmation may contain a reference number that you will need to keep in order to track the status of your application.
What is the average time taken to obtain a visa for Ivory Coast?
The time taken to process a visa application for Ivory Coast may vary depending on the type of visa you are applying for, whether online or in person. It is essential to take these times into account when planning your trip. Here is a general estimate of the usual processing time for each type of visa, taking into account online applications:
Online Tourist Visa: The online tourist visa application process is generally quicker than applying in person. You can expect to receive your visa in approximately 3-7 working days from the date of submission of your complete application. However, this may vary depending on the volume of applications and the tourist season.
Online Business Visa: Online business visas are often processed more quickly, in approximately 2-5 working days. Applications for urgent travel can sometimes be expedited for an additional fee.
Online Student Visa: Online student visas generally require less processing time than in-person applications, with a turnaround time of approximately 1-3 weeks.
Online Work Visa: Processing times for online work visas depend on the complexity of the application and the approval of the relevant authorities in Ivory Coast. Expect a delay of approximately 3 to 8 weeks.
Online Family Visit Visa: Online family visit visas can be obtained in approximately 3 to 7 working days, but this may vary depending on the documentation required.
Online Transit Visa: Online transit visas are usually processed quickly, in 1-3 working days. However, you should ensure that you have all travel documents in order to avoid delays.
Diplomatic and Service Visas Online: Diplomatic and service visas online are usually processed quickly, as they are processed on a priority basis. Expect a delay of just a few days.
How can I get a visa for Ivory Coast with an accelerated processing time?
In some situations, you may need to receive your Ivory Coast visa faster than standard processing times. Fortunately, fast-track options are sometimes available, although these may incur additional costs. Here's an overview of fast-track options and what you can expect:
Express processing: Some embassies or consulates offer an express processing service for an additional fee. With this service, your visa application is processed on a priority basis, reducing waiting time. Turnaround times vary, but generally take between 1 and 3 working days.
Super Express processing: For even more urgent situations, super express processing is sometimes available. This may involve processing in 24 hours or less, depending on availability and additional charges.
Express Courier Service: Some consulates or embassies also offer the option of sending your visa by express courier service for quicker receipt. This can reduce waiting times, particularly if you are unable to collect your visa in person.
The additional costs associated with fast-track options vary depending on the embassy or consulate and the type of visa you are applying for. These costs are generally in addition to the basic fee for processing the visa application. Additional costs can vary from a few dozen dollars to several hundred dollars, depending on the speed of processing you require.
What factors can influence the processing time for your Ivory Coast visa?
The processing time for your Ivory Coast visa application can be influenced by a number of factors. It is essential to understand these factors, as they can either shorten or lengthen the time it takes to obtain your visa. Here are some of the key factors:
Type of Visa: The type of visa you apply for has a direct impact on processing time. Some types, such as transit visas, are generally processed more quickly than others, such as work visas.
Volume of applications: The time of year and the number of visa applications in progress can affect processing times. During peak tourist or business periods, there may be more applications, resulting in longer processing times.
Incomplete documents: If your application is incomplete or does not meet the specific requirements of the consulate or embassy, this can cause significant delays.
Security checks: In some cases, in-depth security checks may be required, which can lengthen processing times. This may be more common for work or student visas.
Medical or other problems: If you have medical problems, a criminal history or other issues relating to eligibility, this may require additional checks, which will lengthen the process.
By taking the time to manage these conditions in advance, you can increase your chances of obtaining your visa quickly.

Do you have any doubts?
Find out if your question has been answered in the list below
Standard processing times for online visa applications for Ivory Coast vary depending on the type of visa. In general, for an online tourist visa, you can expect a processing time of 3 to 7 working days. However, for work or student visas, it can take from 2 to 8 weeks. It is advisable to submit your application as early as possible to avoid delays, especially during peak periods.
Yes, some embassies or consulates offer fast-track options for an additional fee. These services can significantly reduce processing times. Depending on availability, you can get your visa in as little as 1 to 3 working days with express processing. Check the availability of these options with the relevant embassy or consulate.
Several factors can influence processing times, including the type of visa, the volume of applications, incomplete documents, extensive security checks, medical or eligibility issues, among others. To avoid delays, remember to prepare your documents correctly, follow the instructions and submit your application early.