The eTA Canada tourist visa: What is the price?
Plan your trip to Canada with confidence. Information on the price of the eTA, online procedure and possible exemptions.
Apply for an eTA for Canada!
Read more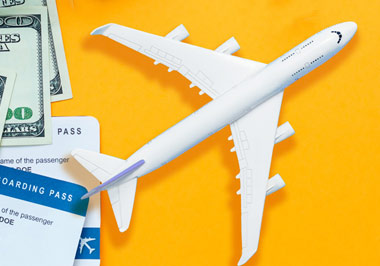 The eTA (Electronic Travel Authorisation) for Canada is a crucial step for travellers wishing to explore the wonders of this fascinating country. As an electronic tourist visa, the eTA simplifies administrative requirements and ensures that entry to Canada is as straightforward as possible. However, beyond the paperwork, it is essential for travellers to understand the costs associated with obtaining the eTA. The purpose of this introduction is to explain the nature of the eTA as a tourist visa and to emphasise the importance of familiarising oneself with the costs involved. Knowing these costs allows travellers to better plan their budget and ensure that their experience in Canada is as rewarding as possible.
Reminder: What is eTA?
The Electronic Travel Authorization (eTA) is a modern advance in entry requirements for Canada. Designed to simplify the admission process for foreign travellers, the eTA stands out for its electronic nature, offering travellers a practical and efficient alternative to traditional visas.
Unlike traditional visas, which require complex procedures and consular appointments, the eTA can be applied for online, from the comfort of your own home. This electronic approach speeds up the process considerably and allows travellers to receive their travel authorisation quickly, usually in just a few minutes or hours.
One of the distinctive features of the eTA is that it is valid for tourist or business stays of up to six months. This gives travellers great flexibility for exploring Canada or carrying out short-term professional activities.
It is important to note that the eTA does not replace traditional visas for all categories of travellers. However, for nationals of many countries, the eTA represents a quick and user-friendly option for obtaining the authorisation needed to enter Canada.
The eTA is open to nationals of many countries around the world. Eligible countries often include Canada's diplomatic allies as well as trade and tourism partners. Before planning your trip and applying for an eTA, it is essential to check whether your country of residence is on the list of eligible countries. The Canadian authorities regularly update this list to reflect international agreements and changes.
The simplicity of the eTA application process and its broad geographical scope make it an attractive option for travellers from different parts of the world, making it easier to travel to Canada for tourism, business or family reasons.
How much does an eTA cost for a tourist trip to Canada?
There are fees associated with obtaining an eTA for Canada, which vary according to a number of key factors, including the length of validity of the eTA authorisation, the type of entry authorised and the age of the traveller. Understanding these fees is essential to planning your trip.
Here is an overview of the current fees for online eTA:
Valid for 5 years
Multiple input
Government fee: USD $5.50 per applicant
It is important to note that these fees are per applicant, meaning that they must be paid for each person travelling with you, including children. This distinction in costs according to the length of validity and type of entry gives travellers the flexibility to choose the option that best suits their specific needs.
In addition to the government fees mentioned above, there may be additional processing fees imposed by the online application platform or other services associated with obtaining the eTA. In addition, certain taxes may apply depending on the payment method chosen or the tax regulations in force. Be sure to check specific details when submitting your application to avoid any cost surprises.
How do I obtain an eTA online?
Obtaining an eTA for your trip to Canada is a simple and practical process that can be carried out online. Here are the steps to follow to apply for your eTA:
Preparation: Before you start, make sure you have your valid passport, an active e-mail address and a credit card for payment of fees.
Access to the site: Visit the official site or a private service provider site dedicated to eTA requests.
Application form: Fill in the online eTA application form with your personal details, your contact details and the details of your trip.
Checking details: Read over the information provided carefully to avoid any mistakes. Make sure that your name and other details match exactly those on your passport.
Payment of fees: Use a valid credit card to pay the fees required to obtain the eTA.
Confirmation: After payment, you will receive confirmation that your request has been received.
Processing: The Canadian government will process your application, which usually takes a few minutes to a few hours. In some cases, it may take longer, so it is advisable to apply well in advance.
Notification: Once your eTA has been approved, you will receive an e-mail notification containing your reference number and details of your authorisation.
It is crucial to provide accurate and up-to-date information when applying for an eTA. Errors or inconsistencies in information can lead to delays in processing your application, or even refusal. Make sure that your name, date of birth, passport number and other details are correct and match exactly what is stated in your passport.
In addition, be sure to provide a valid e-mail address and check your inbox regularly for updates on your application. By following these steps and providing accurate information, you will maximise your chances of obtaining your eTA quickly and efficiently, allowing you to concentrate fully on the exciting preparations for your trip to Canada.
Are there any exemptions or reductions for eTA?
Although most travellers must pay the fees associated with obtaining an eTA, there are specific situations where certain categories of travellers may be exempt from these fees. Common examples of exemptions may include:
Canadian citizens and permanent residents: Canadian citizens and permanent residents do not need to apply for an eTA, as they already have the right to enter the country.
American residents: Legal permanent residents of the United States do not need an eTA to travel to Canada, but they must present a valid residence permit.
In some cases, reductions or exemptions may be applied to groups of travellers or in special circumstances. However, it is important to note that these reductions may vary depending on the policies and regulations in force. It is advisable to check specific details with official sources when applying.
Do you have any doubts?
Check if your question has already been answered in the list below
The eTA is required for nationals of many countries wishing to travel to Canada for tourism or business. However, some travellers are exempt, such as Canadian citizens and permanent residents of Canada, as well as legal residents of the United States.
The fees for obtaining an eTA vary according to the period of validity and the type of entry authorised. For an eTA valid for five years with multiple entries, the government fee is USD $5.50 per applicant. In addition to this fee, there may be other ancillary charges such as processing fees or online assistance with filling in the eTA application form.
The eTA application is made online via the Canadian government's official website dedicated to eTA applications. The steps include filling in an application form with your personal and travel details, checking the details, paying the fee with a credit card, and waiting for your application to be processed. Once approved, you will receive an e-mail confirmation with your reference number and authorisation details.